What is Reiki
Reiki (pronounced Ray-Key) is a gentle, hands-on Japanese technique used for stress reduction, relaxation and to promote healing. Reiki is life force energy which is found in all living things. It is safe for everyone and has been used as a healing tool for thousands of years.
This life force energy flows through the body through chakras, meridians, nadis, organs, and tissues. It also flows around us in our personal energy field called the aura. When our energy is balanced and free-flowing we feel vibrant and are able to achieve optimal health. When our energy is disrupted, this can cause blockages and disease.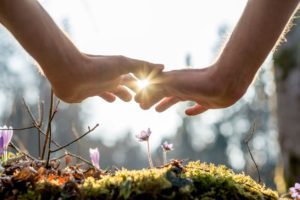 Reiki Sessions and Classes
Make an Appointment Today!