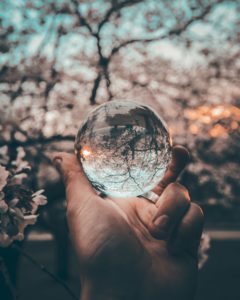 About Aimee
I have always been sensitive to the energies within my environment and to other people. The metaphysical has always been present in some form in my life. Astrology and Tarot cards captivated my interest in my early 20's and I feel blessed to have found my passion with Reiki, Yoga and the Akashic Records.
My awakening was sparked by my desire for more, I was tired of feeling stressed out, run down and emotionally drained all the time. I knew there was 'more' out there and I wanted to find that for myself. What I didn't realize, was that I was giving my power away to everyone and everything. I wasn't keeping any for myself. My energy centers were out of sorts and I wasn't being true to myself for fear of what others would think of me.  I lacked the confidence to know that I was the only one who could make the changes for myself.
I was guided to try Reiki, I experienced such a profound change mentally, emotionally and spiritually that I wanted to be able to offer this to others. I continued to follow my inner guidance to get back into Yoga to bring balance and strength into my daily health routine. The transformation that occurred within was incredible. I had mental clarity that was not there before, and my body felt whole. During this awakening, my ability to communicate with energies on the other side came online. I was drawn to the Akashic Records and started studying with the Linda Howe Center for Akashic Studies. The healing that occurs in the Records is life changing and has brought me a greater understanding of who I am and why I am here.
My desire is to share these healing tools with others, so they can begin to clear the blocks that are holding them back from experiencing their true self. To support others in awakening their vitality and expressing the joy and happiness that lives within.
I am a Certified Usui/Holy Fire® III Master Teacher, a Registered Holy Fire® III Karuna® Reiki Master Teacher and a Professional Member with the International Center for Reiki Training. I completed my 200- hour Yoga Teacher Training with Prairie Yoga in Lisle, Illinois.  I received my Akashic Records Practitioner, Advanced Practitioner and Manifesting Your Souls Purpose Certification with the Linda Howe Center for Akashic Studies. I have just finished a 14 month Advanced Akashic Studies and Teacher Training program with Helen Vonderheide, where I have created my own pathway into the Akashic Records. I am also a fully trained and initiated Magdalene High Priestess. In addition to my practice, I volunteer my Reiki services at Wellness House in Hinsdale and I teach metaphysical classes throughout the Chicagoland area.
I believe the balance of mind, body and spirit is paramount for health and vitality. My sessions will bring you closer to optimal health and well being.