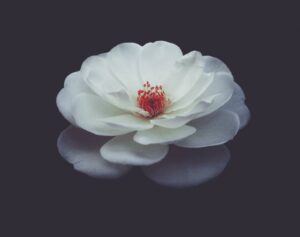 Zebbie United Kingdom

I have had many distant healing sessions with Aimee over the past year or so. I live in the UK & Aimee lives in the US. I have found that the healing Aimee sends out to me is very profound, insightful & powerful. I often feel something when she does the healing. It feels like a release or untangling of "knotted wool." The session may finish after 30 minutes but I feel the Reiki still carries on for a day or so. What I love about the session also, is the feedback that Aimee gives me. I always feel she explains things in a way that I can understand & think about & work on for myself in between the sessions. For me, the monthly sessions have given me the space to let go & reset myself. A regular "top up" of light energy to help me navigate certain situations, people or experiences, through the month. I feel I have changed since I have started working with Aimee. There is always something to let go of or heal in me. Aimee's sessions give me the chance to do that. Much love to you Aimee xxx
Kim

Reiki. I was a doubter. After 30 years as a nurse, I found it difficult to believe in most eastern medicine modalities. Aimee changed that after my first session. I was in a miserable state due to MS pain and muscle spasms and about to genuinely give up. The first session I was amazed by the gentle warming sensation and actually stunned by the results. My pain was tolerable for the first time in months. With additional treatments, I found myself nearly pain-free. I did yoga frequently and found with the two combined my body was mine again. Thank you, Aimee!!!
Cheryl

I met Aimee about a year ago through The Gathering Lighthouse in Lombard. I heard of Reiki for quite a while, but never pursued trying it….until I met Aimee Dubois-Ricci.  Her calm demeanor and 60 second energy transfer to my hand heightened my curiosity. I scheduled my first appointment on 9/1/2017, the day before what was to be a wonderful 2 week relaxing vacation. I never expected to be in the middle of Hurricane Irma on 9/6 on Sint Maarten island. The event changed my life.  But what was the most amazing part of the whole experience was my level of energy, composure, and just feeling really good through the whole ordeal. I believe it was her Reiki that helped me through those days and gave me the energy to help with so much debris clean-up, filling sand bags if Juan hit us a few days later, and up and down 3 flights of stairs with pails of water from the swimming pool for the WC. My brain was calm and I felt so close to nature that week. It was Aimee who did that for me.  I highly recommend experiencing her and her abilities.  Simply amazing.
Michelle

Aimee has been my reiki practitioner for the past year.  She has helped with both my physical, and spiritual well-being.  Her treatments leave me feeling more balanced, relaxed, and happy.  My stress and anxieties have diminished, and I spend more time enjoying life.
Jennifer

This experience was amazing. The space was beautiful and simple. So easy to get comfortable in. Aimee is truly gifted. Thank you.